A mid April tour of the flower farm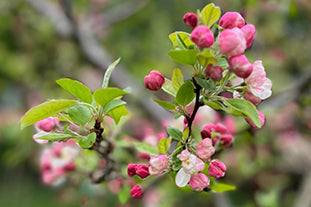 Join Georgie in sunny Somerset (between fashionable Bruton, and up and coming Wincanton,) as she works her way around the flower farm on a glorious day in April.
It's Saturday so she's catching up with lots of jobs as well as spotting good ingredients for the first wedding bookings she has for the year and taking time to enjoy the wildflowers and the insect life just emerging from their winter snooze.
Enjoy!