Why grow flowers for sale?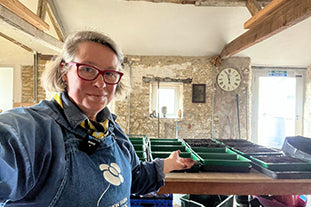 A passing remark on a colleague's post on instagram inspired this post which I made on Valentine's Day, a day I would in the past have spent flat out creating bouquets, but which now I no longer do.
What kind of flower farmer am I? What kind of business do I have? What's my market? And how do I decide the parameters within which I work?
Join me for a thoughtful clip on the who, what, where, why and how of my flower farming business. If flower farming is something you are already doing, or you're interested in doing, then some of my workshops may well be of interest. You can see a few of them here. 
And I also offer a series of small business workshops, for anyone who is thinking of or already running a small business (whether flower farming or something entirely different.) You can find out more about them here.