How to grow a kitchen table business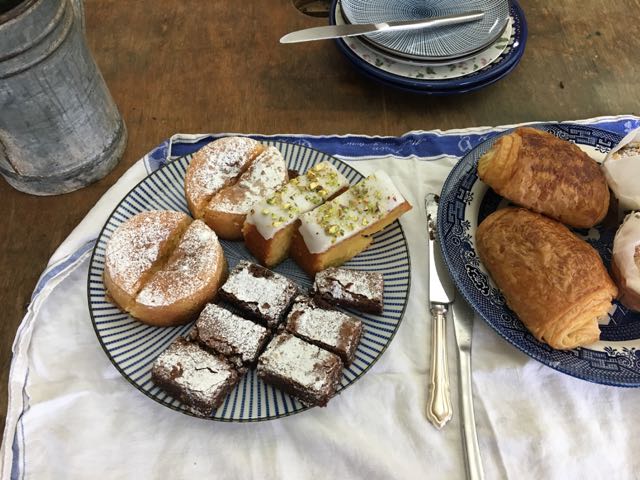 People who start kitchen table businesses usually do it because they are brilliant at the thing the business sells: bread making, sewing, designer making, jam, ironing, photography... often a hobby which could be turned into a small business.  And they might be brilliant at making patchwork, or flapjacks, or whatever it is, but they might also not have any business training.
And this is where this day course in small business management comes in.
Eight years ago, when I started Common Farm Flowers, I had no business training either, and I started my business because I was good at growing sweet peas and needed to do something which made me a living, but which I could do from home as I had two very small children, and didn't want to commute away from them every day.
So my job is to share with you everything I've learned along the way: the difference between turnover and profit, how to make a cash flow forecast into a fun tool rather than a project which overwhelms, why a business plan can be just four pages long, and, perhaps most important of all, how that marvellous thing, the internet, and the social media that has come with it, means all businesses have a way of selling their wares on platforms which cost nothing more than a little time, and no money.
Growing an artisan business is tough: growing an artisan business with a little advice on time management, strategic thinking, and how to make social media work for you is much less tough.  
Our next Kitchen Table Business workshop is on November 8th here at Common Farm Flowers between Bruton and Wincanton in Somerset.  People come from miles around, and do look at my previous blog post for suggestions of good places to stay.  We start at 10am and finish around 3pm and I promise you'll leave feeling inspired, enabled, and determined.  Whether your small business is already established, or you're planning to start soon, this day course on business management is a really good day for you.
PS there will be cake.  And I won't make you do too much maths.  And do bring your phones for a bit of social media play.