A mid summer Solstice tour of the flower farm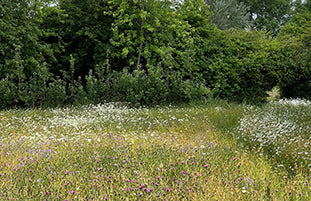 Join Georgie for a solstice tour of the flower farm.
Georgie is cutting for three separate orders, including a weekend wedding and a very special funeral.
She takes you with her as she wanders around different parts of the farm, cutting and noticing what's happening on this, the longest day of the year in Somerset.
Meanwhile, the passing traffic is heading to that most famous of festivals - Glastonbury - which is just down the road!