Flower farm tour July 2023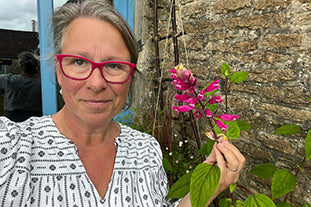 Join flower farmer and florist Georgie Newbery on a tour of Common Farm Flowers this July 2023.
Lots to do from taking salvia cuttings to pricking out and potting on seedlings to giving the dahlias support with string.
The bees are buzzing, the butterflies buzzing, sun shining, rain falling, new crops growing, roses holding on, some perennials ready for a mow, some just popping up - it's all happening here on the flower farm.