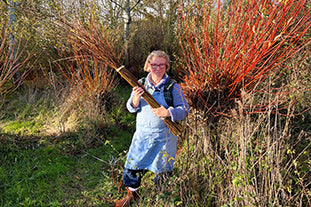 Join Georgie as she harvests an order of willow for Petersham Nurseries in Richmond, west London.
This willow will be used as wreath bases for 100% biodegradable Christmas wreaths.
It's great that such a high profile nursery like Petersham is blazing a trail like this, cutting plastic and wire from their Christmas products so that our winter celebrations don't cost the earth.