Tour of an urban flower farm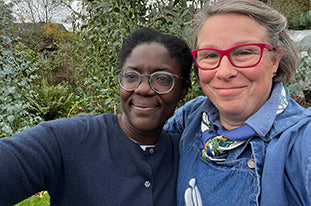 Join Georgie as she heads north to visit a small urban flower farmer based in north Leeds.
I was interested to visit Rebecca of Silver Grey Foliage because I feel that being city based shouldn't stop you following your flower farming dream.
Rebecca grows commercial quantities of flowers and foliage on two sites: her own town garden, and half an acre on the edge of town which she rents from a farmer.