How to make a foraged table centre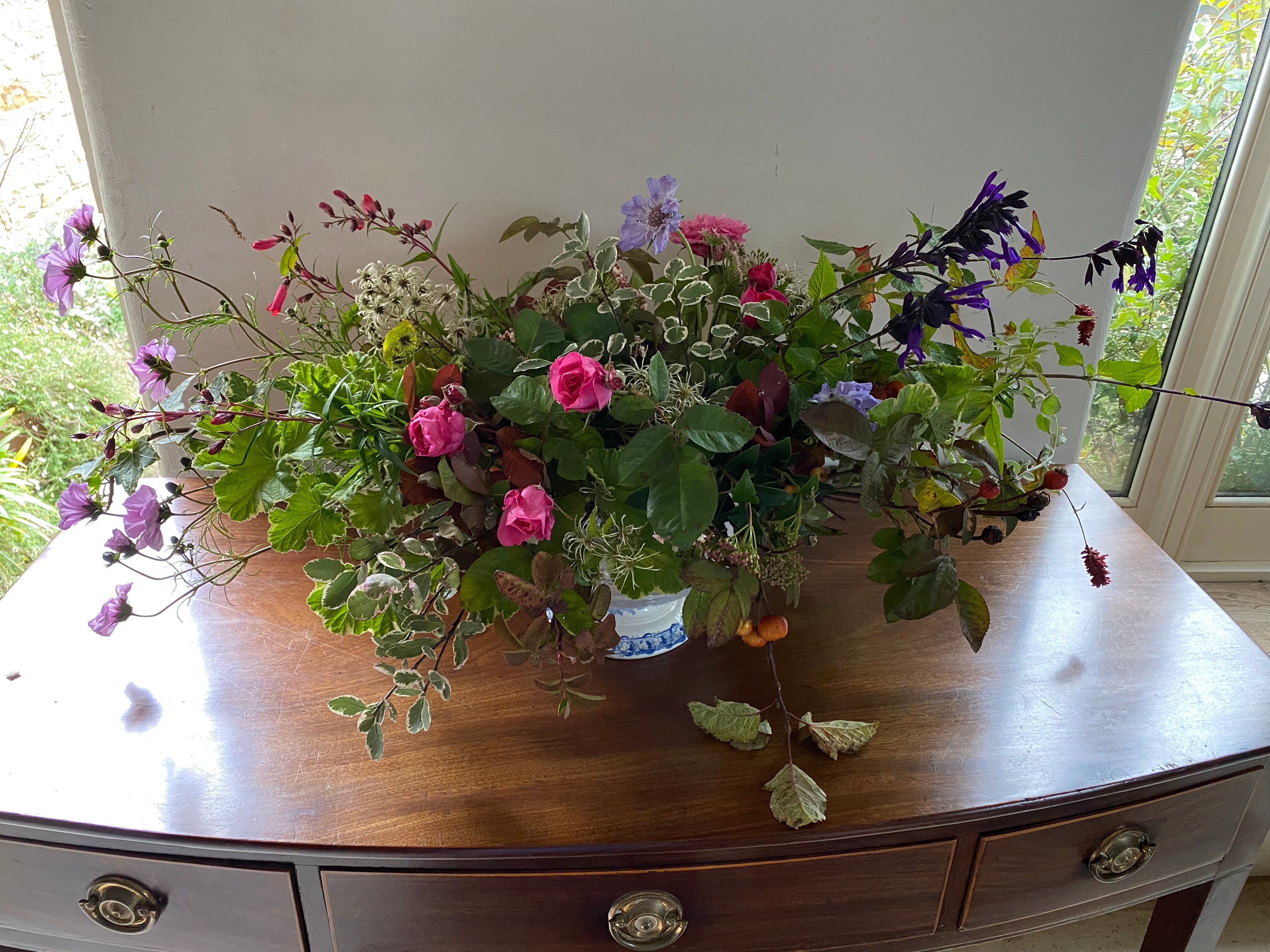 This Friday afternoon at 4.30pm (GMT) I'm holding an online demo showing how to make a foraged, no floral foam, autumn table centre from your garden.
Yes, I know it's the third week of November, but I have a real thing for making people go out into their gardens at any time of the year, even now when it looks as though there's nothing there to cut. I like to encourage my students to take their scissors and cut 30 stems which they will only find If they go out and look. It's no good standing on your back doorstep seeing nothing up close. You have to go and hunt out foraged goodies, and then you too will be able to make a foraged table centre a bit like this one. You won't have the same material in your garden that I do, but you will have treasures which can be used to make a beautiful table centre like this one.
So book your place for Friday 20th November, 4.30pm GMT and I'll see you there. Hopefully I'll inspire you to spend a happy hour or two over the weekend foraging in your garden and making something beautiful to cheer up your house. See you then!  
Ps the website will force you to choose a delivery date when booking your place - but it won't let you book the 20th. Just choose any date in the future!  We'll send you the zoom link 48 hours or so beforehand and you can then join in this Friday. Xxx