Planting out hardy annuals to overwinter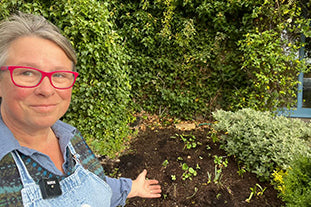 Join me as I plant out hardy annual seedlings in a protected spot.
I have a tray of seedlings sown towards the end of September, and since they are relatively small in number, I think I'll pop them in a protected corner where I have some clear ground which is mulched and ready to be filled.
The spot is very sheltered and so these seedlings, while dinky small, will be protected over winter, and can spend their time getting their roots down ready for growing on and flowering in late spring.