Why jam jar posies make great wedding table centres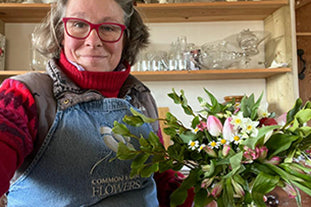 Here is a cheery little clip on why I think jam jar posies make great table centres for weddings and events.
It's not about the glam container, it's ALL about the power of the flowers.
If you want to know more about wedding flowers, especially if you are considering growing or arranging your own, we have several online and face to face workshops in Somerset that might help. Click here to find out more.