The perfectly eco floral wreath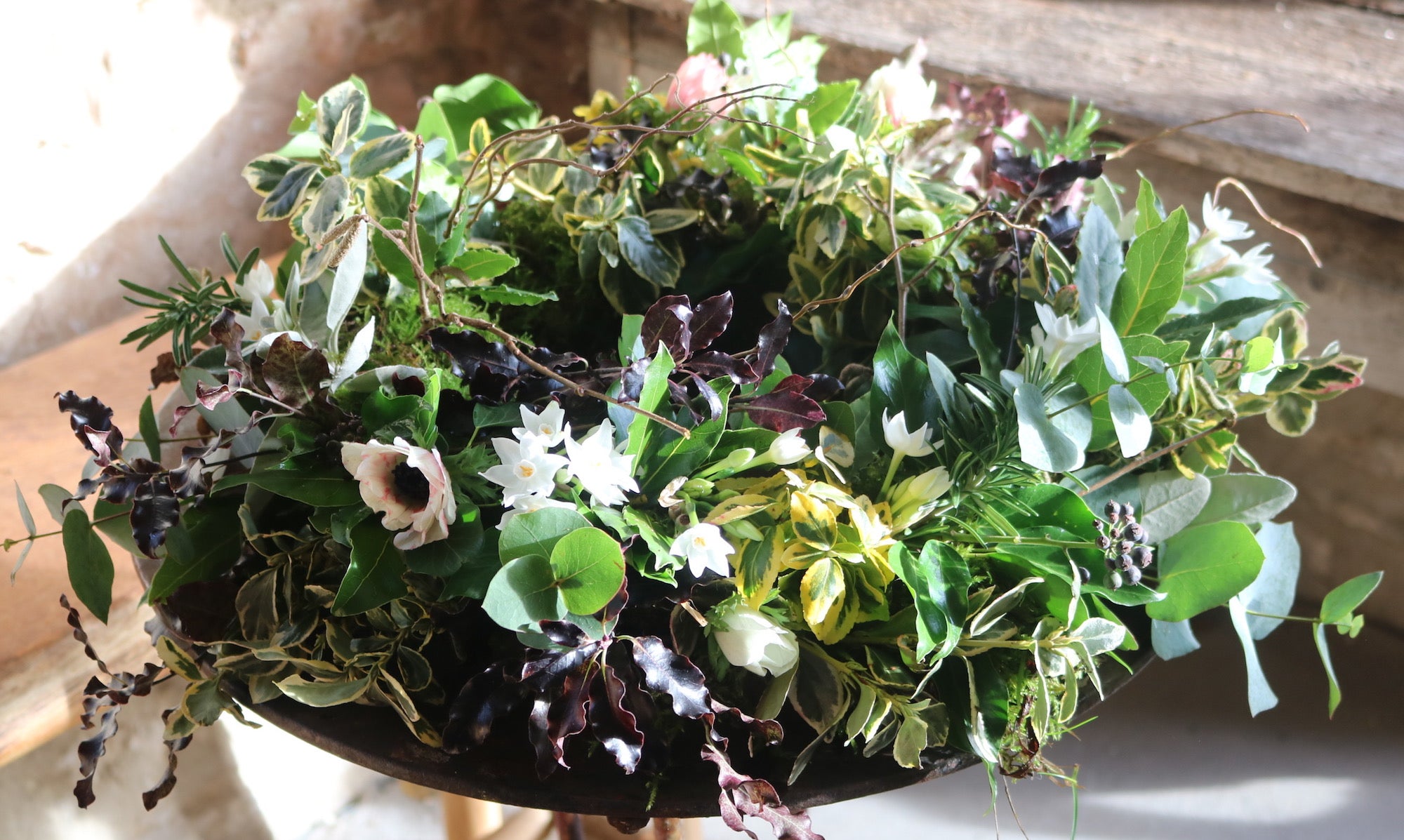 This is the perfectly eco funeral wreath: simple, natural ingredients, foraged garden foliage, flowers tucked into moss, which is bound with raffia onto a freshly-cut willow base.  I've been making these all winter in my efforts to use less plastic and therefore less floral foam, and they're so beautiful that I can hardly bear to give them to the customers when they arrive to collect them, or I slip them into their specially made boxes to send via courier.  
These wreaths are sturdy, yet incredibly delicate, and the faces of the flowers peer out of the foliage just as they would in a garden.  They are the perfect tribute for a funeral, and are especially suitable for woodland burial grounds, where ingredients must be one hundred percent biodegradable.  
We can make them all year round, and send them UK-wide next-day delivery.  We only ever use British grown flowes in our floristry, and the same goes for these wreaths.  For something delicate, for a person who loved their garden or their time in the countryside, these do make the perfect tribute.  
We are just putting them onto the website as a new product, so I can't link this through yet for you to order one, but do call us on 01963 32883, or email georgie@commonfarmflowers.com to order.