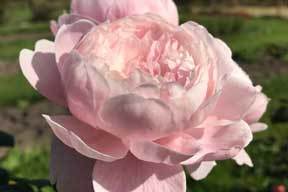 January is a time for planning and getting organised, for seed and plant ordering and for considering the year ahead. But we've also got jobs to do in the garden, whilst resisting planting any seeds (that starts mid February.) 
One of our big jobs this month is planting bare rooted roses - which come the summer will literally be blooming gorgeous.
And we're cleaning and sharpening our tools, Fabrizio, Sharon and I feeding wooden handles with linseed oil, and sharpening edges to transform the speed and efficiency with which we dig, hoe, edge…  A blunt, sticking, pair of secateurs does nothing but bruise plants and leave you with worn hands: a sharp, oiled pair of secateurs is a blissful tool to use, and will hurt neither your plants nor your hands.
What are you doing in the garden this month?