Tips for February wedding flowers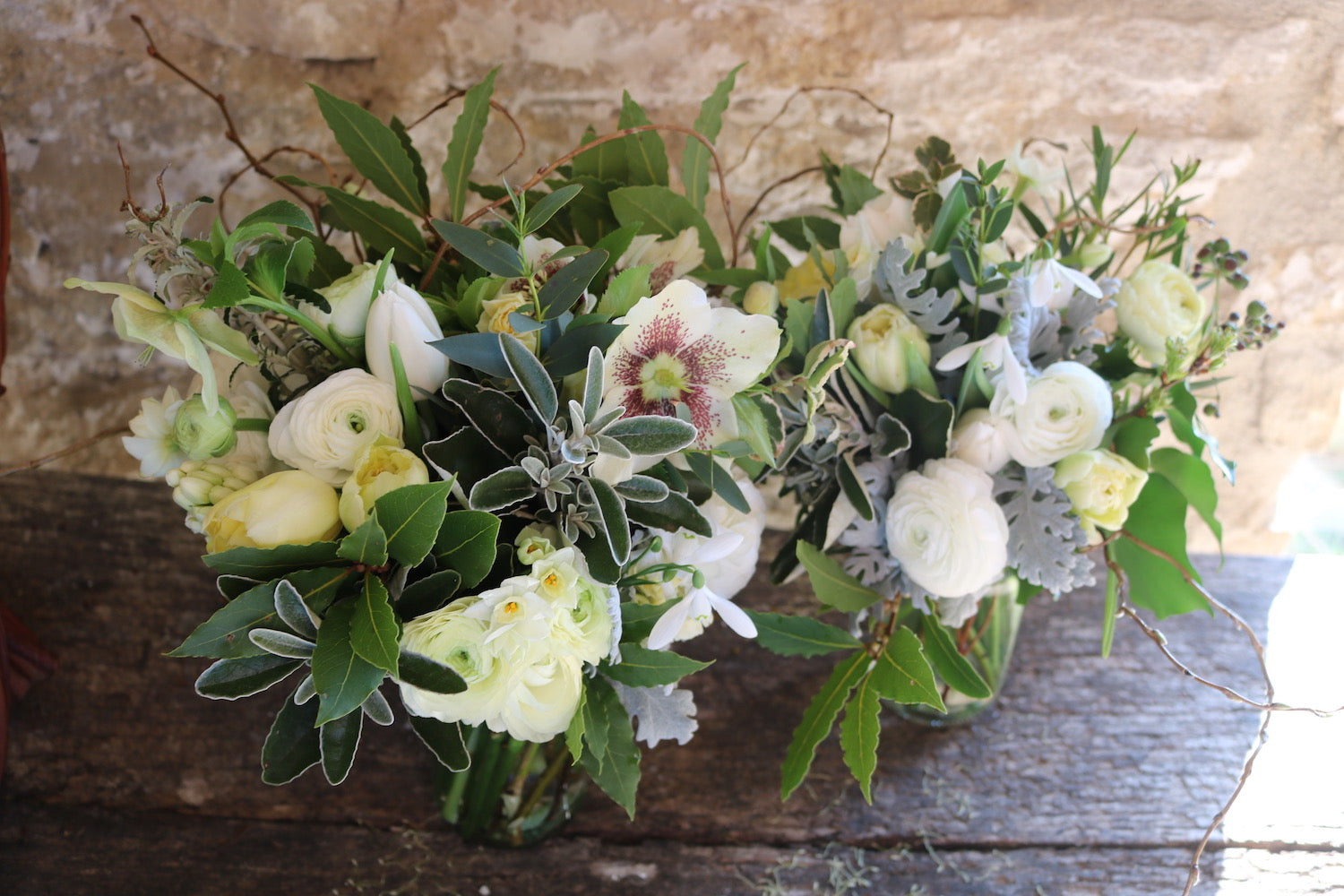 A candle lit wedding in deep winter - what could be more romantic?  The bride wears satin, and a velvet cloak with a huge, fur-edged hood.  And she carries a bouquet of white tulips, hellebores, a handful of snowdrops, ranunculus and scented Cornish narcissi.
All thiese British flowers are grown in the UK at this time of year, namely mid February, and are readily available from us for people who like to carry flowers which haven't been flown thousands of miles for their pleasure.
These bouquets are so delicate, light, and full of the promise of spring.  We tied them with cream satin ribbon and a rich, navy blue velvet to go with the bridesmaid's dress.  For my first bride's bouquet of the year it was a lovely thing to make, even if my hands were a little tired after Valentine's.  All the white and cream was so gentle in the soft, winter light.  If I were to get married I might opt for this too.
The wedding took place at Pennard House in Somerset - a gorgeous venue for a country wedding and only about twenty five minutes away from Common Farm Flowers between Bruton and Wincanton.