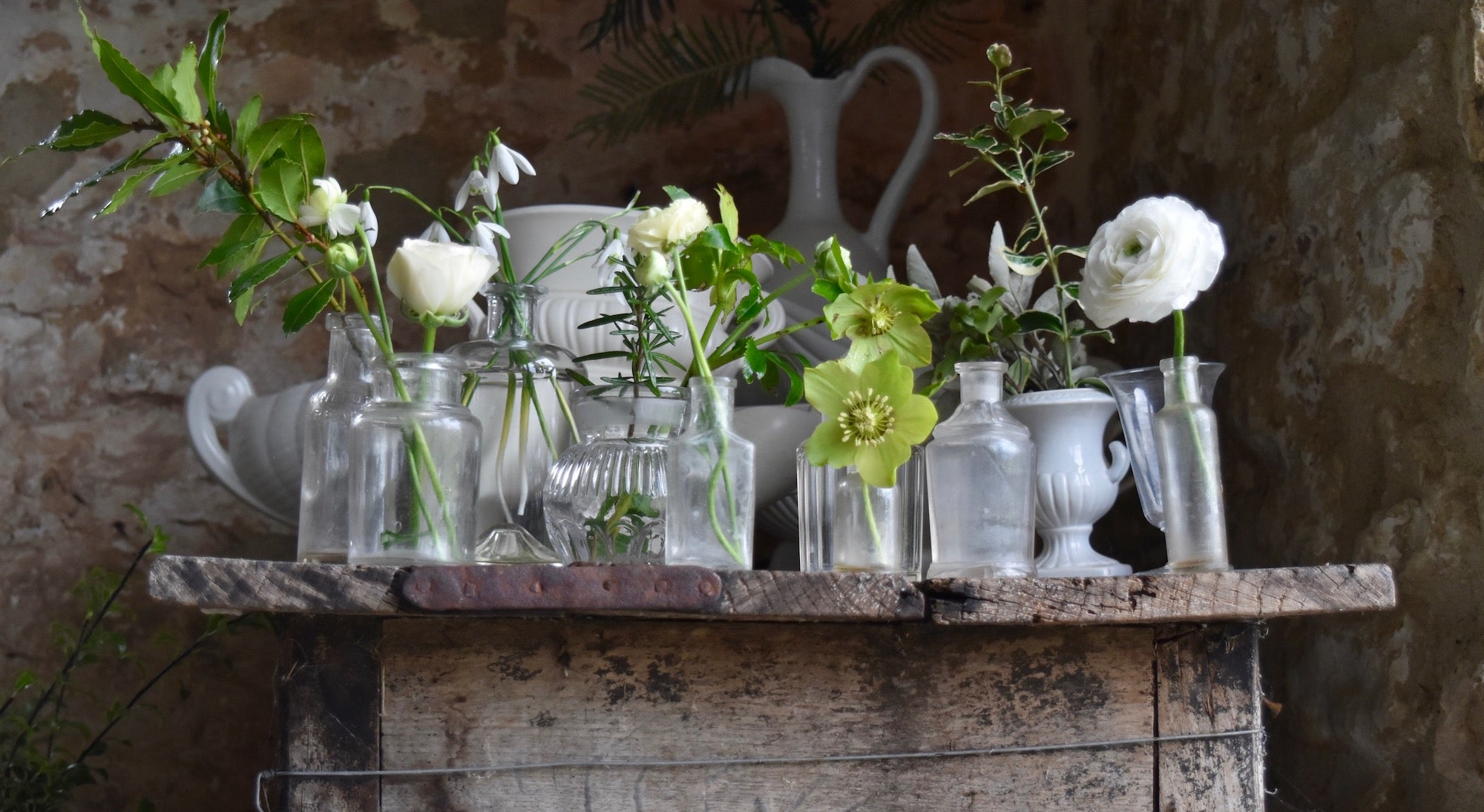 Here at Common Farm Flowers we rely for our every day business on social media.  For us, Twitter, Instagram and Facebook are three slightly different shops, visited by an ever-growing group of friends.
It was not long after we started farming flowers on our seven acre plot in Somerset (nine years in April!) that somebody said, 'You should start telling people what you're doing on social media.'
And so we did.  At first I was a bit scattergun with my tweeting - but that was only because it was so much fun!  As a person starting a small business on my own in rural Somerset, I sometimes felt quite isolated - but Twitter provided me with an instant cohort of fun friends who cheered on my efforts, advised, supported, and, most important of all, soon began to order our flowers.  I'm now much more strategic with my social media posting - well, the business grew, and there's a limit to how much time one can spend on line when one has a business to run!
When I teach people how to use social media I tell them that I still love Twitter best.  So long as you ignore the politics and endless virtue signalling one-upmanship, it is the most straightforward of the social media platforms.  Instagram is certainly lovely to look at, but the loveliness is reflected in the language used with each post, and I'm perhaps a little earthy by nature for such breathy enthusiasm.  Facebook, I tell people, is the John Lewis of social media platforms - it may not be exciting, but it brings in a reliable, more grown up clientele, who, for us certainly, are good, regular buyers of flowers.  I tell people that setting up a feed on different social media platforms is like opening a series of shops so that you have a small chain: twitter is a fashionable boutique in an ex factory space in north east London, Instagram is a gorgeous little dream shop somewhere the sun always shines and the lilac's always flowering  and the birds always sing... Chipping Camden perhaps.  And as I say, Facebook sits solidly on the north side of the west end of Oxford Street - its customers a loyal band of faithful friends.
If you want to know more about how we've built our social media platforms and how we're still increasing our following and therefore customer base day by day come on our social media for small business workshop next Friday 1st March.  And then, because it is a well known fact that a post without an image gains no traction whatsoever, book on our workshop on Saturday 2nd March and the fantastically inspiring stylist Amanda Russell will get your creative juices flowing with a styling photography workshop so that you'll never again put another visually dull post on any of your social media feeds.  
If you'd like to come on both workshops give me a ring and I'll give you a nice discount for booking both days. 01963 32883.