A house full of winter flowers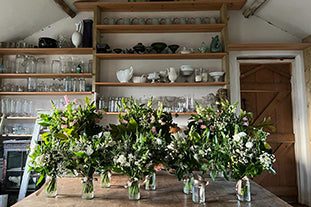 Georgie creates a house full of flowers for a lovely client welcoming friends and family for the weekend.
Flowers are for more than events and parties - flowers are for the happy every day.
These flowers, as always with Georgie, are all British flowers, grown by colleagues in Cornwall BJ Richards, who supply her through the winter months.