A mid May tour of Common Farm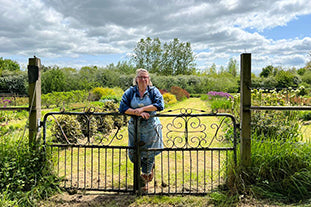 Join flower farmer and florist Georgie Newbery of Common Farm Flowers in sunny (sometimes) Somerset for a tour of her flower farm this May 2023.
Spring is late this year and we've had a LOT of rain, but the farm is green and lush and humming with insects, and the wildflowers in the meadows are beginning to flower.
And there will be plenty of flowers to cut this week, including for my online Pedestal Vase Demo, which is taking place this Friday. Details of our upcoming workshops here.