February in the garden in Somerset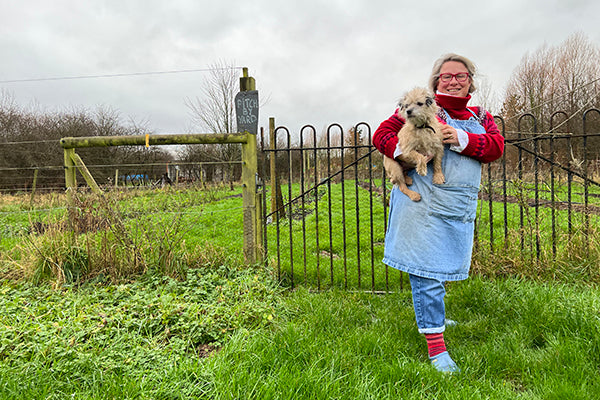 What are we doing in the garden?
Well, mulching of course.  A little light winter weeding never goes amiss.  The rose pruning YouTube (subscribe here, if you like) will be an exciting clip to make when we do them – brrrm brrrrm! 

I'm sorting through seeds and making sure I've got enough good quality peat free compost for my seed sowing and I'm washing seed trays and giving the greenhouse a quick wash, and filling up the sand boxes through which we run warm electric cable ready for the big day when they can give my seeds a little bottom warmth to help them germinate – oh the singular thrill of watching a cobea scandens seed germinate – or watching any seed germinate for that matter! 

I'm keeping an eye on the ranunculus and hardy annuals sitting quietly in the tunnel waiting for warmth and light levels to kick start their growing.  I'm watering them sparingly.  I might give the ranunculus a little feed towards the end of February.  The cold frames need sorting out so that when it comes to using them for hardening off they're ready.  So it's prep prep prep here really, ready for, I hope, a thrilling seven months or so of flaars.