How I prepare dahlia tubers for sprouting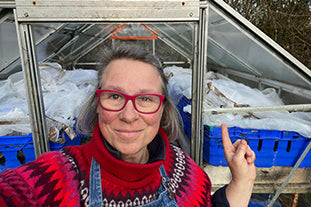 Join Georgie as she sets up her dahlia tubers to sprout.
There is snow forecast but she carries on regardless as her Flower Farmer's Year pushes on whatever the weather.
With lots of tips and tricks this is a great clip for practical ideas for propagating dahlias as well as managing greenhouse and poly tunnel space when a cold snap is forecast.