Is being a flower farmer an easy gig?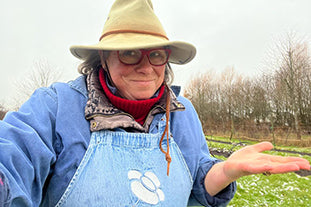 I was asked an excellent question on YouTube, as to whether working as a flower farmer is easier than working in a corporation.
Here I give a long and I hope thought provoking answer. I love being a flower farmer - but I wouldn't describe it as easy...
Enjoy this clip which could apply to anyone running a small business working at something they love to do. The challenges... I run a series of workshops for people interested in flower farming - whether they are thinking of starting out or are already working in this field of work, whether growing on a small patch and selling to family and friends or looking to earn a full time income from the job.