Using leftover flowers to fill the home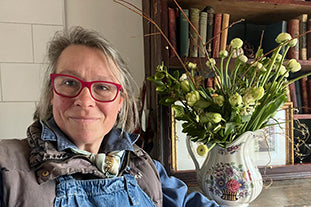 With a few bunches of flowers and some fairly random small plants join Georgie as she creates a whole house full of flowers when she has guests coming for the weekend.
With top tips for the kinds of vases she uses, the space the flowers can take, ideas for reusing afterwards, this is a great clip for people wanting lovely flowers to dress their house for the weekend.
All British grown spring flowers in this mix because Georgie only uses British flowers in her floristry.