Ideas for a simple Spring arrangement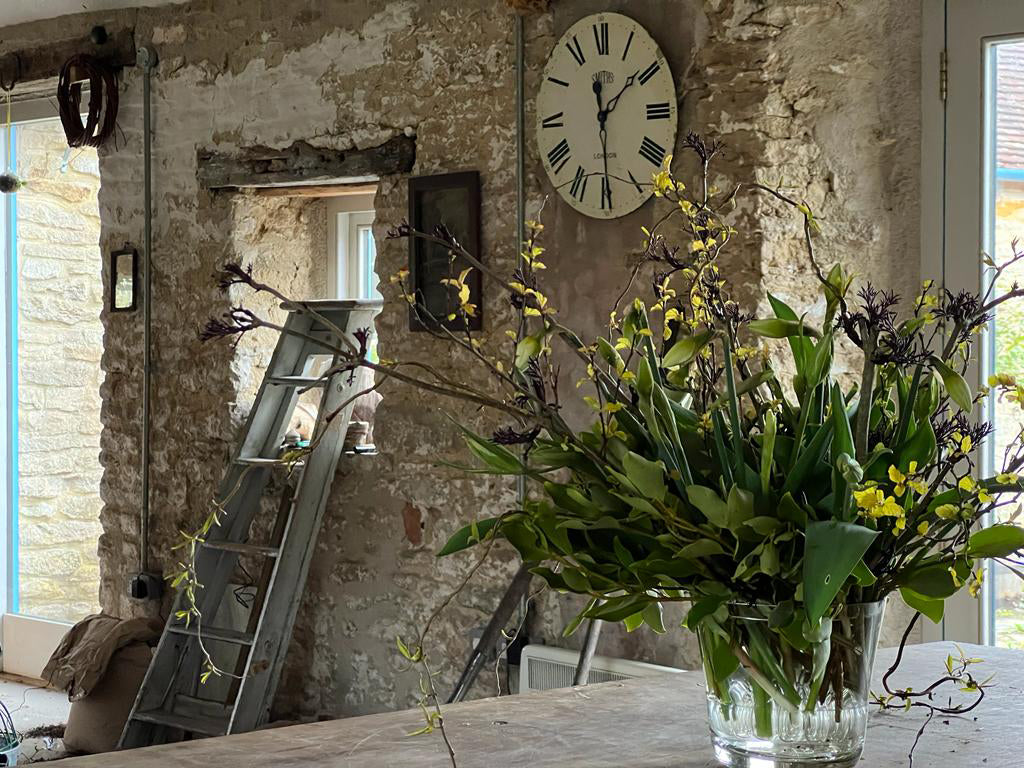 Join Georgie for a #30stemchallenge for you to try with Spring flowers.
With flowers beginning to bloom in our gardens, and leaves beginning to pop now's a great time to go foraging in your garden for budding flowers and foliage.
With tips for vase types, flower frogs, and how to create a simple but stunning design, this arrangement is now on display at Number One Bruton, the stylish boutique hotel for which Georgie does flowers every week. Enjoy!
If you want to learn more from Georgie about flower arranging in a sustainable way she offers a variety of online workshops and demos, as well as days at the farm in Somerset. Find out more about these sessions here.