January in the garden - what are we up to?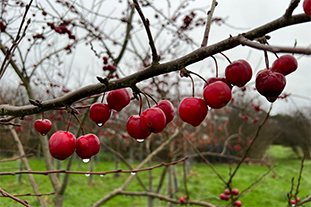 What are we doing in the garden?
Well, neither sweet peas nor ranunculus were planted in the tunnel before Christmas, so quick! I need to get those in now. (We have a growing sweet peas online demo at the end of February for anyone who needs help with this!) 
And the roses need pruning. 
And there's a great deal of mulching to be done. 
And rearranging the garden continues piecemeal – I'll share more about that on the YouTube as it happens.