Join Mum as she makes a patchwork quilt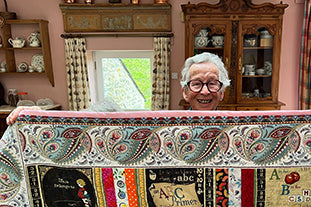 Googie is my mother and she has been making patchwork quilts for sale and pleasure for over fifty years.
Here she shows you step by step how you can make patchwork like she does. The patterns she makes are inspired by traditional Log Cabin designs. Enjoy!
If you love to hear Googie chat, you can see more about her on her very own playlist. I know many of you suggest she should have her own channel - and I entirely agree - but there is a slight challenge in that she doesn't even know how to turn her mobile phone on!