A #30stemchallenge for June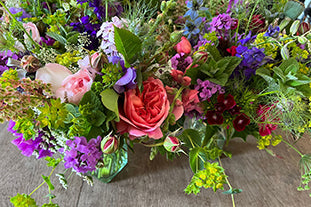 Here I'm making eight #30stemchallenge posies for a lovely commission.
In this clip I give you lots of tips and tricks to inspire you to cut and create your own.
Go on, take a bucket of water and a pair of scissors out into the garden with you and see if you can cut thirty stems - maybe all of the same variety, maybe lots of different kinds of flowers and foliage - have a go and see how much you enjoy it. I bet you do!
Remember to tag us in your social media posts so we can share your creations!