Late May weekend jobs on our Somerset flower farm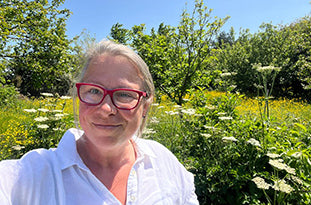 Join flower farmer and florist Georgie Newbery of Common Farm Flowers in sunny Somerset (between fashionable Bruton and up and coming Wincanton,) as she uses the three day end of May weekend to clear space to plant her dahlias, order her tulips for next spring, put netting up for the sweet peas, all while keeping out of the heat of the day, pushing on through while the light lasts in the evening...
It's a busy time of year.
Enjoy!