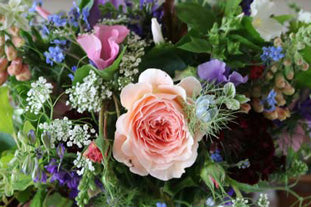 Are you enjoying your gardens? Are you sowing biennials? 
It can feel like a slow time of year where jobs in the garden are concerned, with just weeding and lawn edging and endless mowing to keep you busy. 
But have you ordered your bulbs for next year?  Do you have a space where you could fling the rest of that cosmos seed?  Are there beginning to be seed pods you could collect for sowing next year, or for saving for your Christmas decorations? 
Which reminds me – I must go and harvest all those lovely Nigella seed heads.