A visit to RHS Wisley for the dahlia trials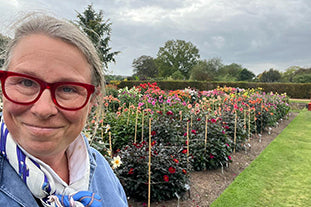 Join Georgie for the final visit of the year to the dahlia trials at RHS Wisley.
With lots of lovely new varieties to consider for the cut flower patch, a little tour of the Wisley gardens, and a quick dip into Georgie's own dahlia collection at the end of the clip, this is proper dahlia worship time, especially with very low temperatures if not an actual frost forecast for us here in Somerset and across much of the UK this weekend. Enjoy!