Flowers for a country house party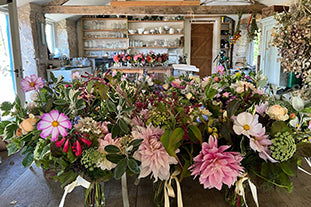 Join flower farmer and florist Georgie Newbery of Common Farm Flowers in Somerset as she creates twenty eight posies for a house party nearby.
Two colour schemes, fresh-from-the-garden flowers, and crab apples for the base of this beautiful array of simple jam jar posies… or are they simple?
Look at the detail and tell me they're simple...