How and why to join our YouTube club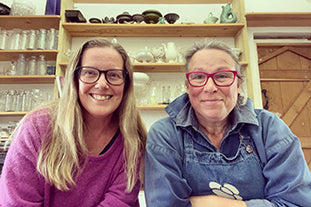 One of the questions Georgie is often asked is "How do I join your YouTube Club?"
And so we thought it was time we made a short clip to show you how. Georgie is joined in this clip by her colleague Nicola - her YouTube debut!
You can watch this video ad-free, whether you are a member of the club or not. There's a slightly quirky edit part way through the video to hopefully make something a little clearer! Joining the club should in theory be fairly simple, but it seems the 'join' button doesn't show up when you are trying to join via the YouTube app. The easiest way to join is via a desktop or laptop - let us know how you get on. It might also work from a browser on your phone. Let us know how you get on if you try these options.
In the clip Georgie and Nicola also chat about the benefits of joining the club and Georgie chats about what she is most enjoying about the club so far. The club is almost four months old now and in that time Georgie has shared numerous updates on The Project and hosted Live At Fives on topics ranging from wedding flowers to social media to essential / favourite tools for flower growers! If you've not yet joined and have questions about the club please do ask.