September Tour Of The Flower Farm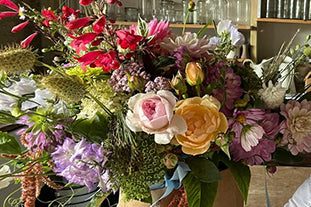 Join flower farmer and florist Georgie Newbery of Common Farm Flowers in Somerset England as she tours her flower farm in early September to see what she has for cutting through this coming month.
As she walks round the garden with her trusty trolley and her camera she cuts three each of twenty five different varieties with which she makes three special posies for an elderly lady to receive as a housewarming present.
See what she cuts, and the posies she makes, and her clever idea for delivering a wow factor gift that will fit in a small space.