The October Garden At Common Farm Flowers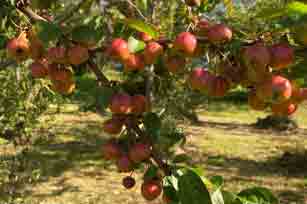 What are we doing in the garden this October?
Well, I will admit I haven't quite planted those narcissi I ordered yet, not only because as I write it's not quite the end of September, but because I've been waiting for this promised rain to loosen up the soil enough to get a spade in!  But drifts of Thalia and Pheasant Eye there will be next spring, working their way through the boundary of trees here that we call the lugfall. 
Then I may have ordered a few alliums and Dutch iris which will be planted before the end of the month.  We will be clearing space too for the tulips, 4,500 of which will be planted when they arrive in early November, so their beds need prepping.  And when the corms and claws arrive I need to make space for planting anemones and ranunculus for flowers next April.   
Meanwhile I'm looking hard at the flower farm and making decisions about who will stay and who will go (I'm quite ruthless if I find I haven't been cutting something and it's wasting valuable space.). I love lifting perennials, splitting them, and making lots of free plants to fill gaps made when I've been ruthlessly getting rid. 
I've been designing the bouquets I'll create next year and ordering seed accordingly.  I must remember to sow my first crop of sweet peas for flowering next spring (join me for my online demo and find out ALL about this), and to thin out the hardy annual seedlings which are springing up all over the poly tunnel.  I'm spotting seedlings outside too and will coral them into groups for looking after over the winter and flowering next year – nothing like a self-sown larkspur to keep me happy!
And I need to clear the floor in the studio so that when I lift the dahlias in November there's somewhere for them to dry out. I've a workshop about this too - though very few places left now, so be quick if you'd like to join this one. 
I need to order more mulch as tis very much the season to enrich the soil for next year.
And this very afternoon I'm going to take lots and lots of cuttings of my scented pelargoniums because I love them and having a greenhouse full of cuttings rooting quietly through the winter gives me hope for the spring.